Asquith Primary School

Horsfall Street

Morley

Leeds

LS27 9QY

0113 3075550

0113 3075551 (fax)

Headteacher: Mrs Gillian Austerfield
Asquith Primary School is situated on the outskirts of Morley in South Leeds. The school opened in 2002 and was built under the Private Finance Initiative. Our facilities are managed by Carillion. We are a two form entry school, and are currently having a Key Stage Two extension built at the rear of the school.
Our school motto is 'Growing to Succeed' and it is our aim to ensure that every child is successful and happy whilst at Asquith. For more information, please contact us.

Our new KS2 building is under construction. It will be completed in Summer 2015.
Book Week was a great success!
Thank you for all your efforts at home with costumes for World Book Day. Pictures of our winners can be found in the 'School Events' section.
News & Events
Robinwood
Year 5 had a great time and Robinwood and were a credit to the school. Well done!
Building Work
Our new building has finally arrived! The first module was lifted into place on Friday lunchtime!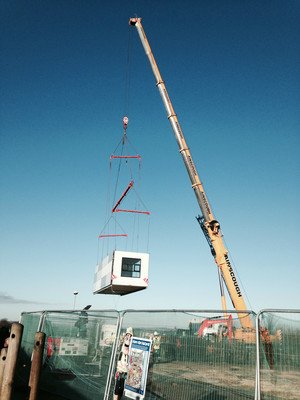 And the last piece was finally put in place on Monday night!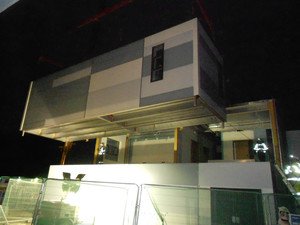 School Calendar
Keep up to date with school holidays, training days and events:
» School Calendar