Latest Website Calendar Events
Christmas Fair

02

Dec

2017

10:00 am - 12:00 pm

Possible Year 5 & 6 Xmas Concert (To Be Confirmed)

05

Dec

2017

6:30 pm - 7:30 pm @ Morley Town Hall

'Tapestry' workshop EYFS

06

Dec

2017

9:00 am - 9:30 am

Reception Concert

06

Dec

2017

9:30 am - 10:00 am

Nursery Christmas Songs

06

Dec

2017

11:00 am - 11:30 am
Children from KS2 took part in the 'Better Together' event at Morley Town Hall on Wednesday 21st June - you may have seen us featured on Calendar! The children performed brilliantly, in front of a packed town hall. I have uploaded the videos below. The quality of the recording has been reduced in order to put them onto the website but I will try to find a suitable time in school for parents to come in and see the original recodings.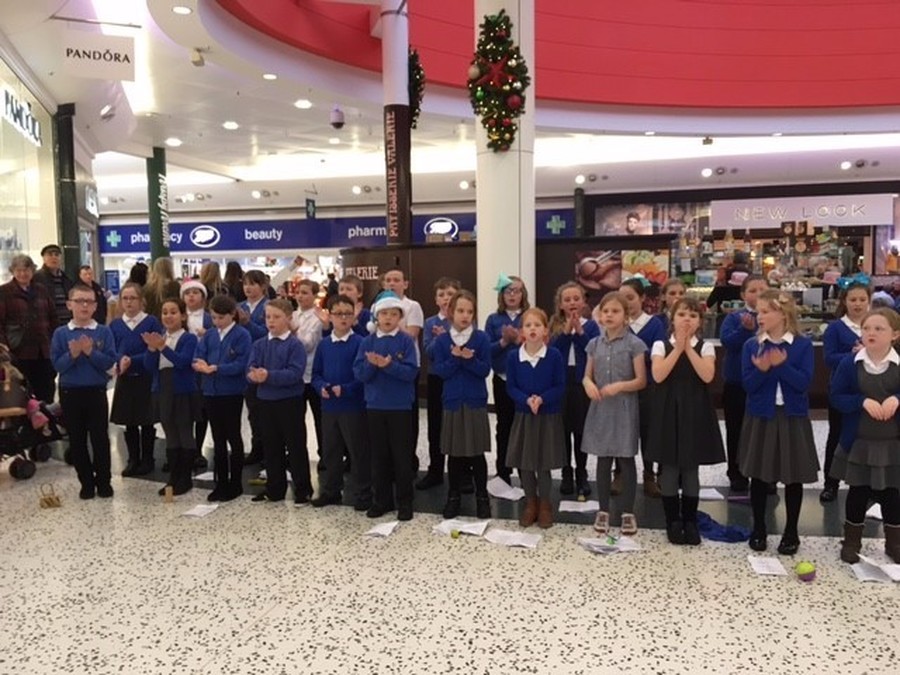 Carol Singing
The choir went to the White Rose Centre to sing carols. We collected money to buy a bench for our Forget-Me-Not garden and raised £160. Lots of people stopped to listen and everyone said the choir were brilliant! Well Done!
Remembrance Parade
Well done Lucy and Matilda for representing our school at the Remembrance Parade in Morley!
Leeds Children's Mayor
Well done to Isobel Long for getting into the final 12 for the election of Leeds Children's Mayor. Isobel wasn't elected but we are really proud of her! Well done Isobel.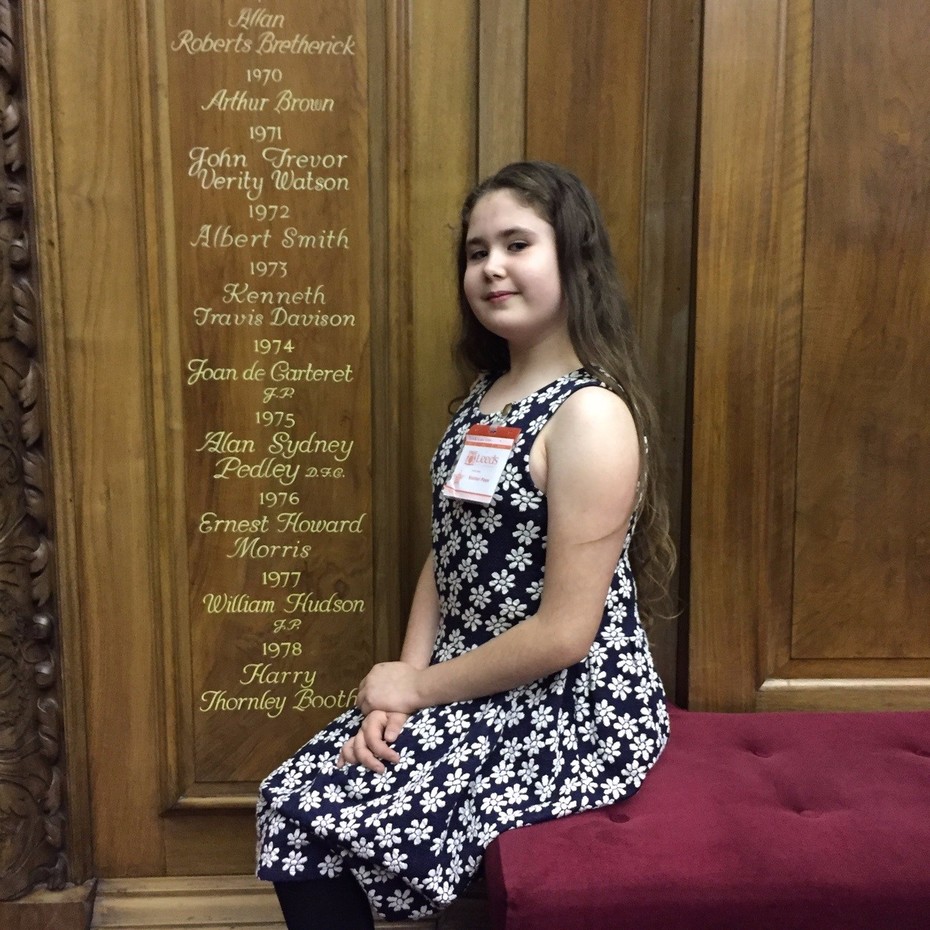 Aspire School Council Visit
We hosted a visit by representatives from the other Aspire school councils on Friday 11th November. Andrea Jenkyns MP came along to talk to the children about being an MP.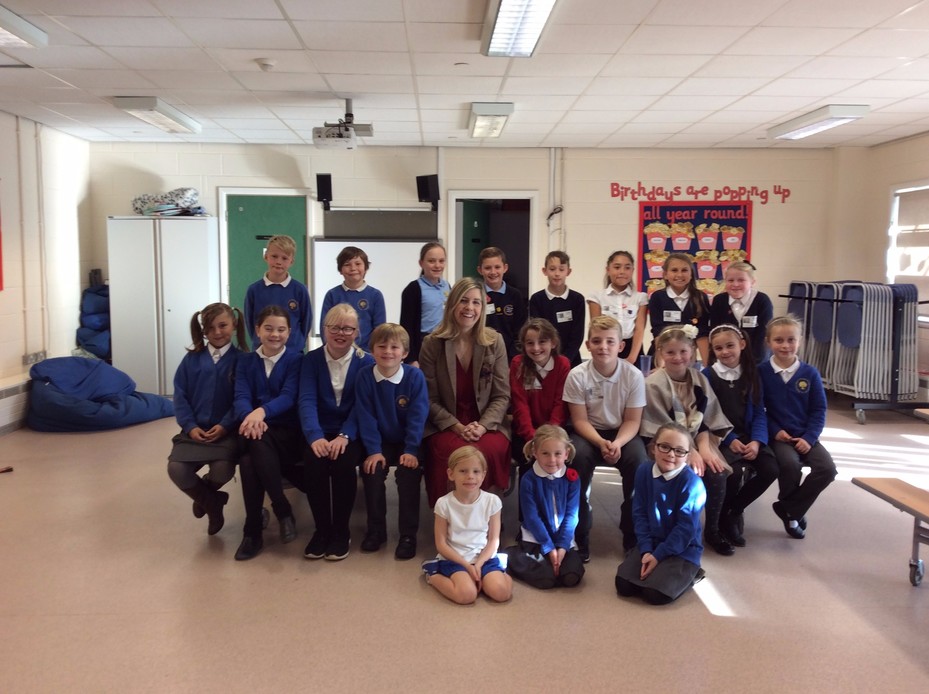 Forget-Me-Not Garden
We have started work on our Forget-Me-Not garden. Thank you to Floratec, our gardeners, for donating a cherry tree to the garden and for helping the children to plant it.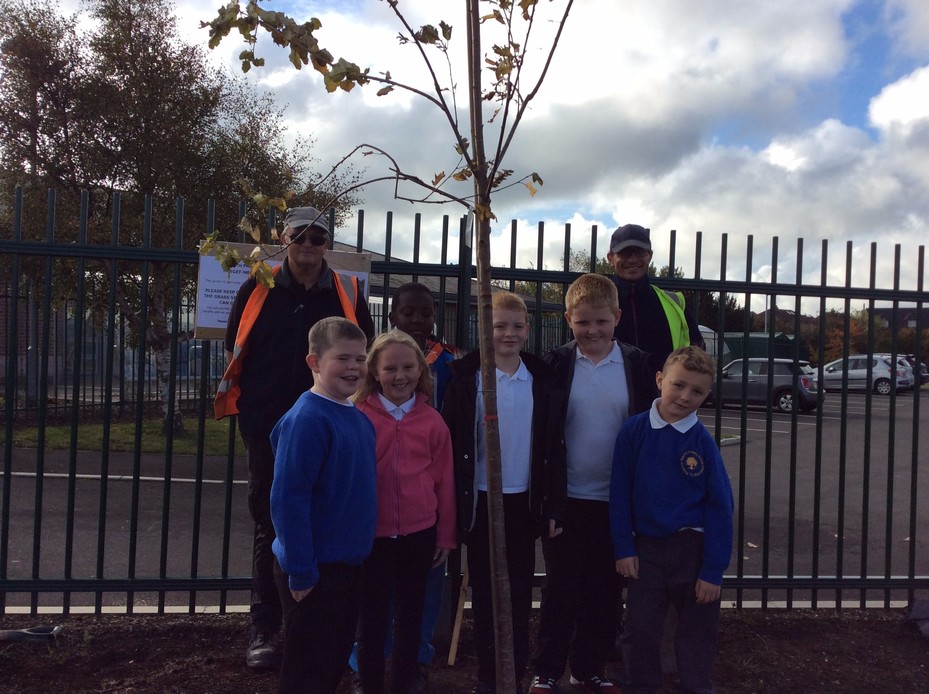 Good Luck to our Year 6 Leavers!
We wish all of our Year 6 leavers all the very best as they move on to high school. It has been a pleasure to have you at Asquith and you will all be missed.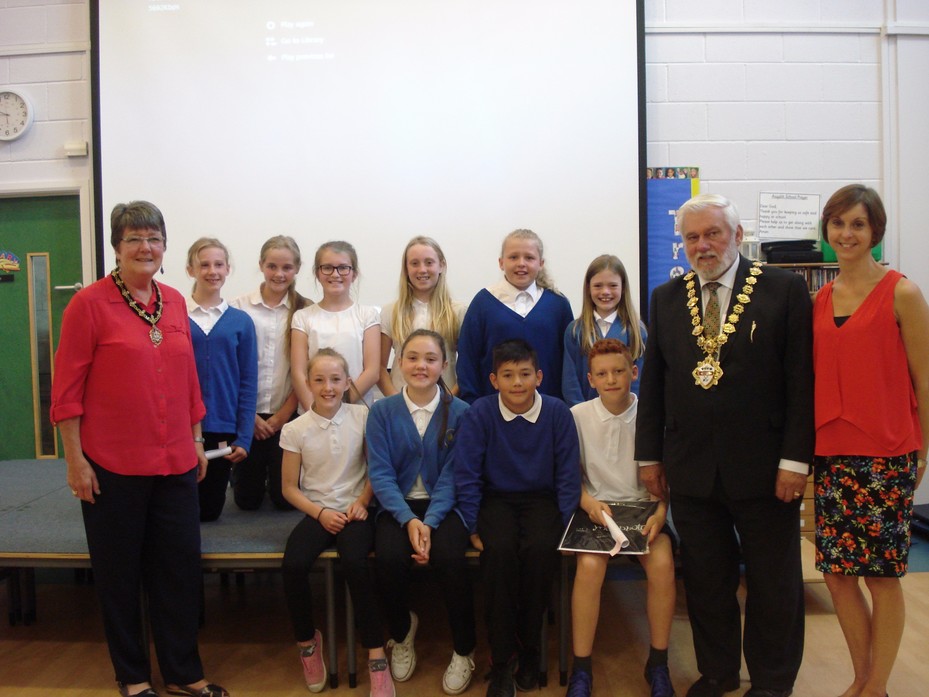 Some of our leavers with the Mayor and Mayoress of Morley and our Chair of Governors.
Race for Life
Thank you all the children who took part in Race for Life! We raised an enormous £1720 for Cancer Research UK. Thank you to our parents and families for your amazing generosity!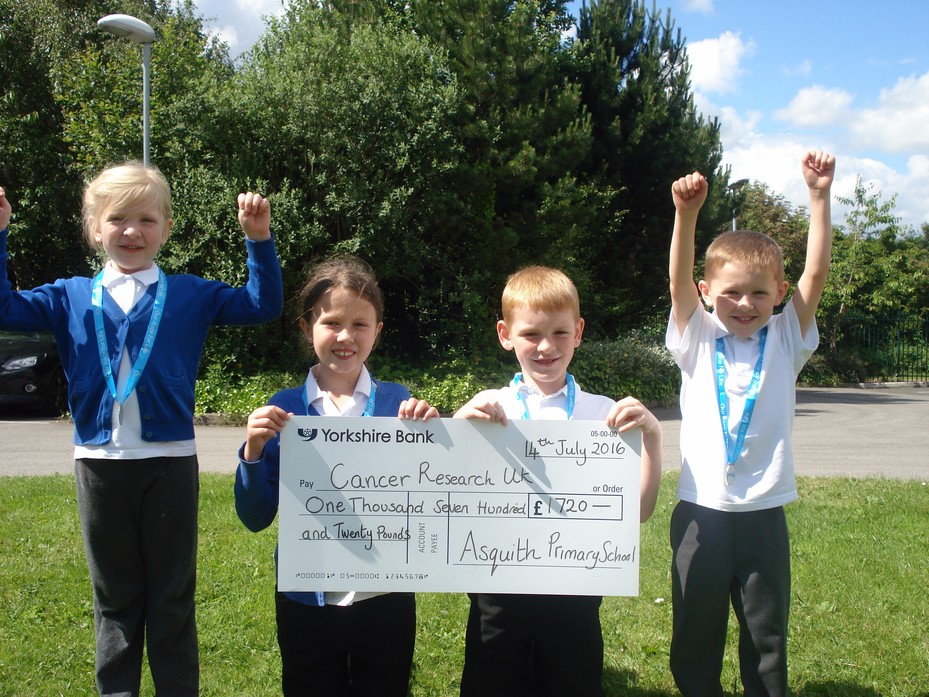 Summer Fair
Thank you to the School Council and Mrs Duggan for organising our Summer Fair. We raised £733 for school fund, thank you for your support!
Raffle winners are listed below;
Summer Fayre 2016
SPORTS DAY 2016
Our Sports Day was on 4th July. Well done to all the children who took part. In Key Stage One, Springfield were the winning team with 26 points! Lewisham were close behind with 25 points, Dartmouth scored 23 points and Scatcherd 18 points.
The Key Stage Two winning team was Lewisham with 150 points, well done! Dartmouth had 137 points, Springfield 90 points and Scatcherd 73 points.
Thank you to all the parents and family members who turned up to support the children and a big thank you to the PSA and volunteers for supplying refreshments.
1st July 2016
Well done to the children who took part in 'Race for Life' today. You should feel very proud of yourselves! If you have raised sponsor money please bring it into school next week so that we can send it to Cancer Research UK.
Thank you to the children who attended the service to commemorate the beginning of the Battle of the Somme. You were excellent ambassadors for our school. Well done!
Queen Elizabeth's 90th Birthday
We celebrated Queen Elizabeth's 90th birthday with a garden party in her honour. Unfortunately the wet weather meant that we had to have our picnic in the hall but that didn't spoil our fun!
We have also been running to Marseille for the start of the European Championship and the whole school completed the trip this morning by walking around the school grounds together!
Here is slide show of our day!
Queen Elizabeth's 90th Birthday
Fuel for School
Fuel for School is an exciting initiative created by The Real Junk Food Project in partnership with Richmond Hill Primary School.
The programme has three key objectives:
Remove hunger as a barrier to learning
Highlight the importance of nutrition, well-being and the associated benefits linked to learning
Highlight the vast amounts of wasted (yet perfectly edible) food across our local and wider communities.
Here at Asquith we are using the food to educate the children on these three main objectives and engage the local community in a market stall. Every week we will receive two deliveries of food, that would otherwise be destined for landfill. The children have complete responsibility over the market stall, from sorting the food to counting the money. The children will decide how to spend any money taken at the end of the year. The stall operates on a pay as you feel (PAYF) basis which means you can pay as much or as little as you would like.
Last Thursday we took our first delivery and six children from Year 5 set up a table as a market stall in the playground. The uptake and response was phenomenal. Because of the work the children had done in class they were able to talk to parents about every aspect of Fuel for School. Five minutes after the bell at the end of the day all the food had gone. No bins fed, but plenty of bellies around Morley that night!
Thank you everyone for your support and I hope you continue to support us and this fantastic initiative through visiting our market stall every Tuesday and Thursday.
Fuel for School
ASPIRE Sculpture Project
Children from the Aspire schools worked with an artist to create these beautiful wire birds. They went to Yorkshire Sculpture Park to see the work of other artists.
Aspire Sculpture Project 2016
FILM CHARACTER ART COMPETITION
We drew pictures of our favourite film characters to help the White Rose Centre decorate the hoardings around their building site. Here are our winners!
White Rose Cinema Art Work
CURRICULUM EVENING
Thank you to everyone who attended the recent curriculum evening. We hope to organise a similar event in September.
Curriculum Evening Summer 2016