Remember, Monday is our visit to Conisbrough Castle.
Coach leaves by 9.15 so don't be late!
Cross your fingers for sunshine!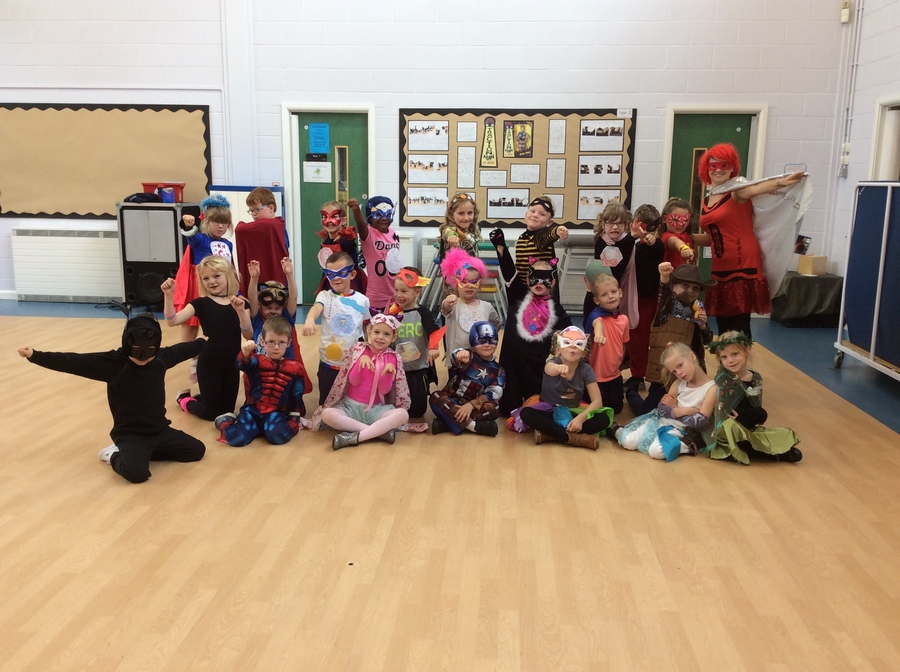 Key information
Your teacher is Mrs Holdsworth. Miss Burke also supports in both of the Year 2 classes.
PE days are Monday and Friday Children must wear a PE kit for both lessons which consists of royal blue shorts, white t-shirt, pumps or trainers. In the better weather we will be having PE lessons outside so children also need an outdoor kit.
Homework is sent home on a Friday and needs to be returned to class the following Wednesday. Every week they will have spellings and reading to complete. They will also have maths homework which will be times table/ division facts to learn by heart.
Guided reading will take place at least twice a week. Please can you make sure that they have their books and reading records in their book bags for when they read. In the new homework policy it is recommended that your child reads daily for 10 minutes. Whenever someone listens to them read can we encourage you to write a comment in their reading records at least once during the week. As your child becomes a more confident reader and can read to themselves they can also write a comment in their records. This is also a good form of communication if you need to pass any message onto us. Our focus for the Spring and Summer term is on comprehension. As well as discussing word choices the author has used and what particular words mean.
Spelling tests have changed at the end of the Spring term. We tested the children on the lists below and once they got a spelling incorrect they stopped the test. This then indicated which list needed to go home. The list is stuck in their green spelling books. Each week, they will be given a spelling test on all the words from the list. The day they have their test may change from one week to the other. They only get a new set of words sent home once they have got all the words correct.
Below is the whole set of spelling lists.
Coming soon in Summer 2, 2018...
ROLL UP, ROLL UP!
We have all had a brilliant day with 'Circus Sensible' today. We learnt lots of circus skills such as how to spin plates, hula hoop, juggle, balance peacock feathers on different body parts and create a ribbon dance. We are going to use what we learnt to write instructions for how to spin a plate and write an information page on how to be a circus performer.
MEXICO DAY!
What a fantastic day we had to finish off our mini Mexico topic. During the week we learnt about hoe Morley and Mexico are different. We looked at a famous Mexican artist called Frida Kahlo. We also tried different Mexican dips and help to make our own burritos!
WOLF ON THE LOOSE!
We received an e-mail from Little Red Riding Hood sating that the Big Bad Wolf was loose in our area. She asked us to write a detailed description that could be given to the police to help try and catch him. We were discussing what we needed to write when all of a sudden he appeared at our class window. If you see him around please let Ash class know. Many of you are safe as he only likes little girls who wear red!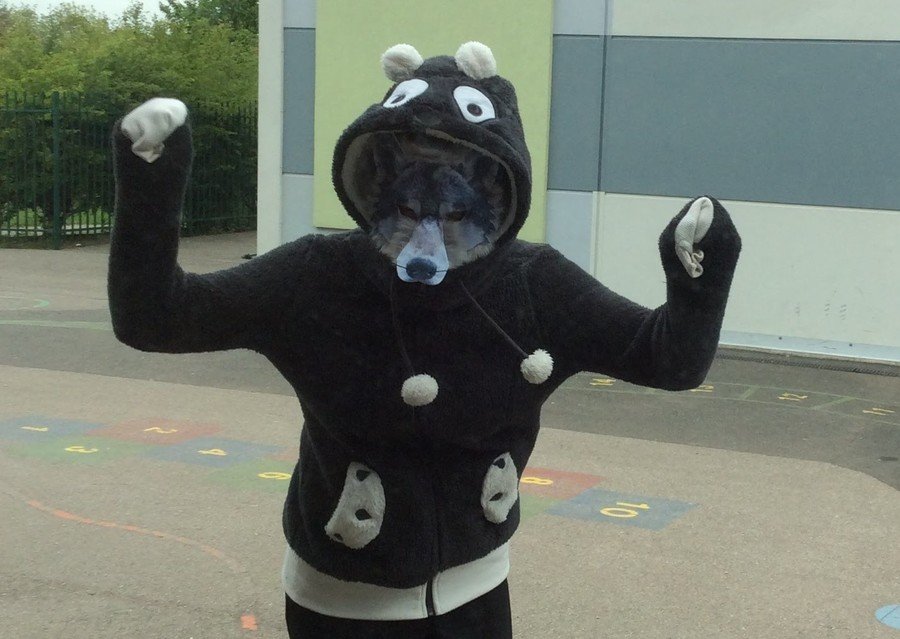 Outdoor learning
In Year 2 we made the most of the sun shine by doing some outdoor maths. Our warm up was focusing on time and learning how many seconds in a minute. We had to do different movements for 60 seconds. We then moved onto make a tally chart, pictogram and a block graph about our favourite food.
Science Day Fun - great teamwork Ash Class!
We have had lots of fun during Science day. We made our own invisible ink, magic rainbow milk and a home for a bird. We also explored which objects in the classroom were magnetic. Our challenge was to see how many paper clips our magnet could hold in a straight line.
Sam Safari
What a fantastic afternoon learning about different mammals, amphibians and reptiles We were so lucky to be able to touch and see a variety of different animals we saw a tree frog, a bearded dragon, a tortoise, chinchilla and an armadillo to name a few.
Chick, chick, chick, chicken....
We will be very sad to see the chicks go back on Friday. We have had mixed emotions over the last two weeks with the chicks. Excitement with watching them hatch and holding them. Worried during the snow days about who will look after them. Also sadness about them having to be returned. We have some fantastic memories of our times with the chicks, below are just a few.
Class Assembly
Thank you to everyone who came to watch the Year 2 assembly. The children had a fantastic time and did very well with their singing and explaining the 'Growth Mindset' challenge.
Superheroes of Ash class
What a fantastic day we all had dressing up as our own superheroes to finish our topic. Well done to you all for the fantastic effort with your costumes and to your parents for their support. Throughout our topic you made and created your own logos and mask. You came up with your superhero name and powers. Here were some of the names you came up with: Weather Boy, Flower Girl, Electro Girl, Bee Man and Lightening Boy to name a few.
Both Year 2 classes learnt a dance linked to our superhero topic. It was to the song 'Superman' by Black Lace. See the video below.
Firestation Visit
What a fantastic trip we had to Morley Fire Station. A big thank you to the staf that work there for giving up their time to show us around. We were very lucking to sit in the fire engine, take a look around the station and fire the water hose.
Ash blog
morleya on: Ash blog
Last week we had a lesson on loss and bereavement. The lesson we did can be found on the curriculum page. The children asked lots of questions linked to this topic. We were all very open about times when we had lost a pet, family member or friend. We talked about the feelings you may experience during these difficult times. We also thought about happy memories that makes us smile when we think of them.
We read as story called 'Badgers Parting Gifts' by Susan Varley. It is about a badger that dies and his friends are very upset. At the end of the story they all remember something that badger had taught them and created happy memories that made them smile.
If your child asked question on this subject and you want support or materials to use please come and ask me and I maybe able to offer things we use in school.
---