Key information
Your teacher is Mrs Holdsworth. Miss Burke also supports in both of the Year 2 classes.
PE days are Monday and Friday Children must wear a PE kit for both lessons which consists of royal blue shorts, white t-shirt, pumps or trainers. In the better weather we will be having PE lessons outside so children also need an outdoor kit.
Homework is sent home on a Friday and needs to be returned to class the following Wednesday. Every week they will have spellings and reading to complete. They will also have maths homework which will be times table/ division facts to learn by heart.
Guided reading will take place once a week. Please can you make sure that they have their books and reading records in their book bags for when they read. In the new homework policy it is recommended that your child reads daily for 10 minutes. Whenever someone listens to them read can we encourage you to write a comment in their reading records at least once during the week. As your child becomes a more confident reader and can read to themselves they can also write a comment in their records. This is also a good form of communication if you need to pass any message onto us. Our focus for the Spring and Summer term is on comprehension. As well as discussing word choices the author has used and what particular words mean.
Spelling We tested the children on the lists below and once they got a spelling incorrect they stopped the test. This then indicated which list needed to go home. The list is stuck in their green spelling books. Each week, they will be given a spelling test on all the words from the list. The day they have their test may change from one week to the other. They only get a new set of words sent home once they have got all the words correct.
Below is the whole set of spelling lists.
Coming soon in Autumn 1 2018...
Year 2 Update
Superhero Dressing Up day
At the end of our topic on Superheroes, we plan to have a dressing up day (Friday 12th October) During the course of the topic the children will be inventing their own superheroes and some stories about adventures that they might have. We would really like to get their imaginations going! For the dressing up day we'd like each child to dress as the hero they have invented and so would like to give you some warning in advance!
Costumes don't have to be elaborate or perfectly made, they don't even have to be made from scratch. If your child has an existing superhero costume they could customise it to fit their own design. Alternatively, you could just use an old t-shirt and trousers/skirts and add bits to that.
Harvest Festival
Year 1 & 2 will be performing a Harvest festival sing-song for parents/carers on Wednesday 24th October at 2.30pm. It will taking place the school large hall. Can we ask that you restrict the number of people who wish to attend due to limited space in the hall.
bug club
Your child has been send home with a log in for bug club so they can read additional electronic books at home. These are linked to the level they are reading in class. Please encourage your child to use this resource.
ASH CLASS
morleya on: ASH CLASS
What a fantastic day we all had dressing up as superheroes. There were some fantastic costumes.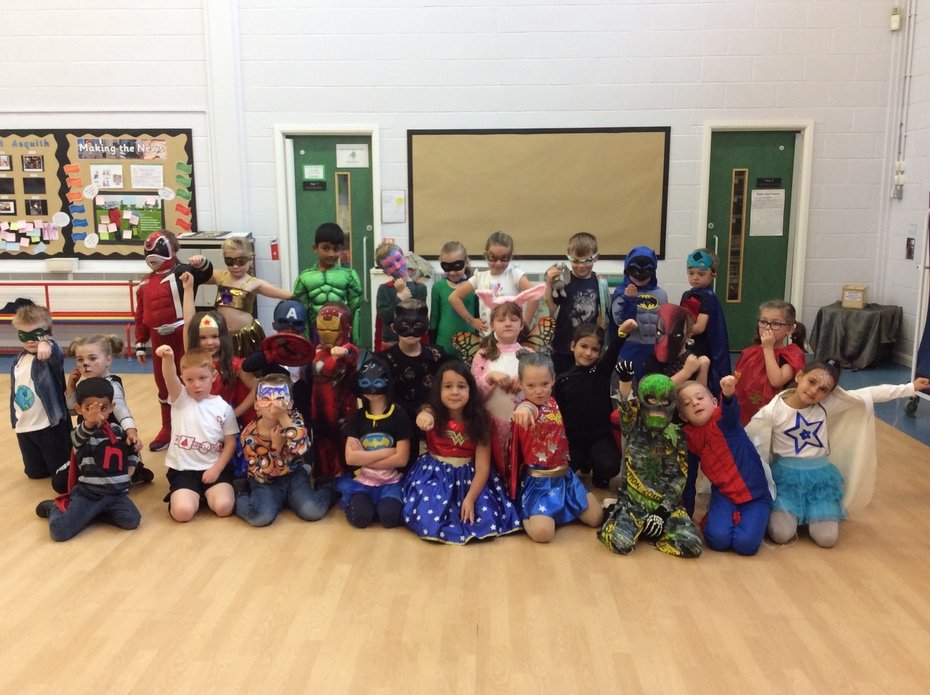 ---
morleya on: ASH CLASS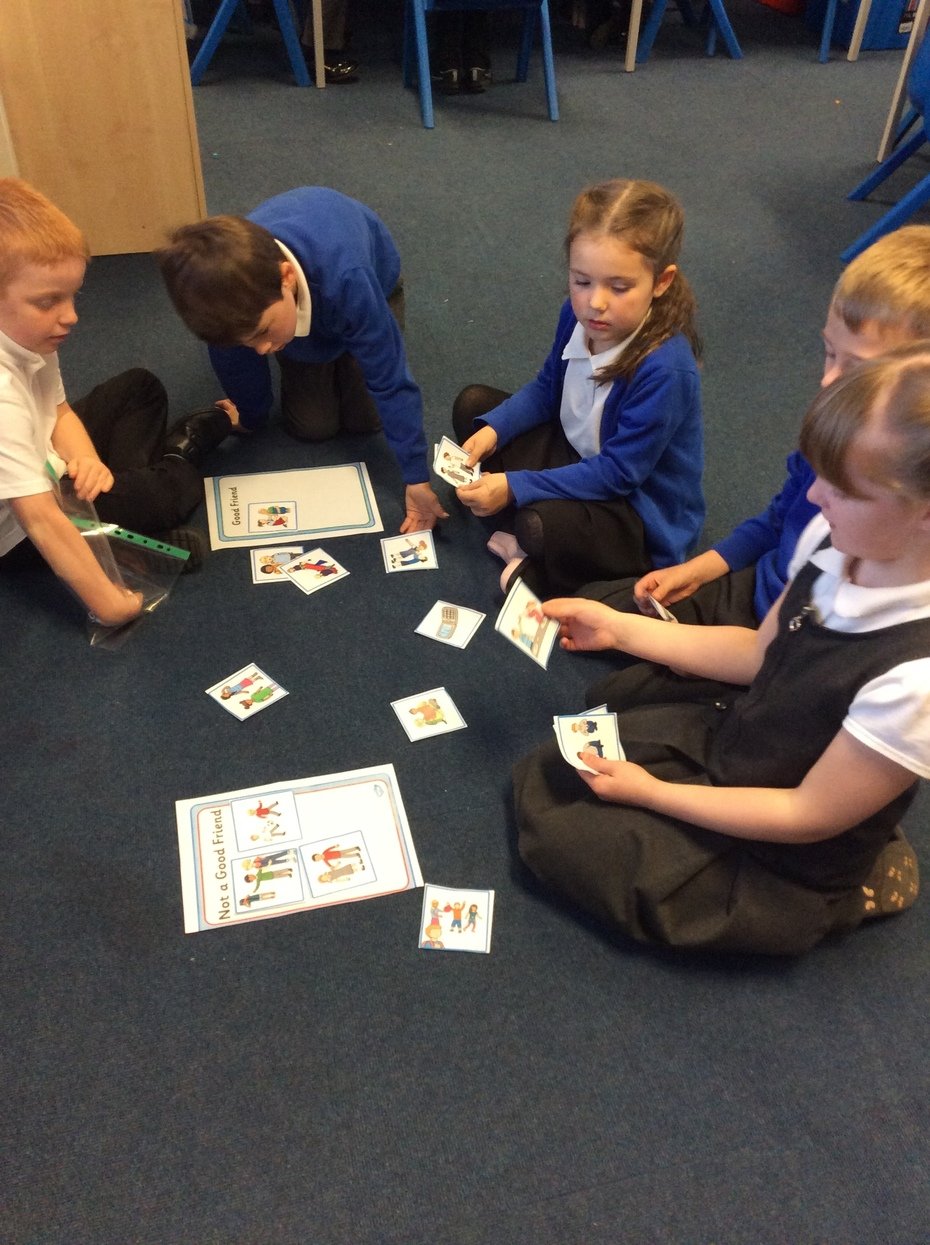 In PSHE lessons we have been focusing on friendship and people who are special to us. Today we have been thinking about what makes a good friend. We had to sort pictures into two groups, things a good friend would do and things that a good friend wouldn't do.
---