Welcome to Ash Class
where we are...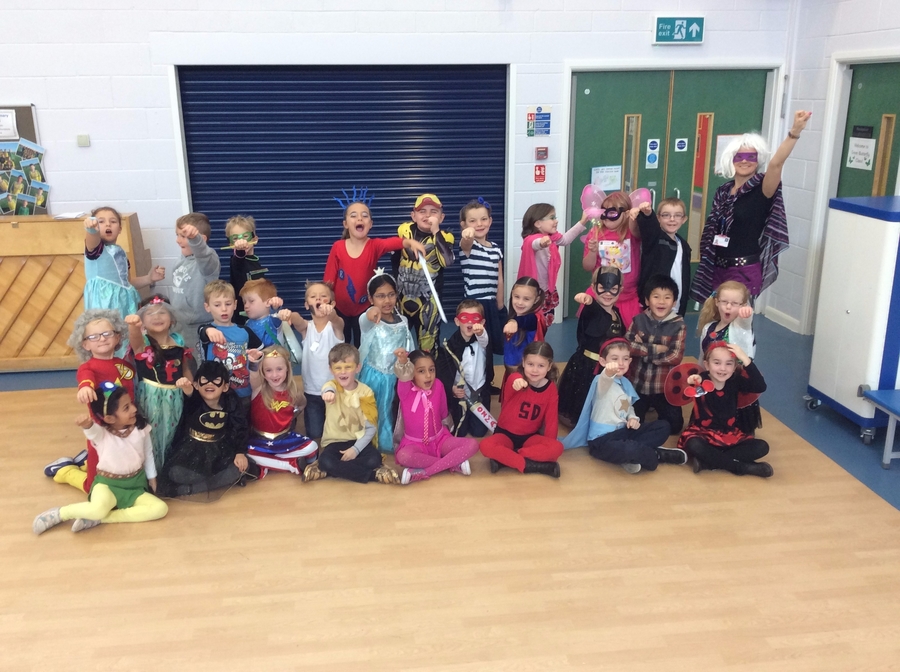 Key information
PE days are Tuesday and Thursday. Children must wear a PE kit for both lessons which consists of royal blue shorts, white t-shirt, pumps or trainers. In the better weather we will be having PE lessons outside so children also need an outdoor kit.
Homework is sent home on a Friday and needs to be returned to class the following Wednesday. Every week they will have spellings and reading to complete. They will also have maths homework that will either be learning number facts, playing maths games, practical activities or worksheets.
Spellings are glued in your child's green spelling book and are sent home on a Friday. Spelling tests are held on Fridays.
Guided reading will take place every Monday. Please can you make sure that they have their books and reading records in their book bags for when they read. In the news homework policy it is recommended that your child reads daily for 10 minutes. Whenever someone listens to them read can we encourage you to write a comment in their reading records at least once during the week. As your child becomes a more confident reader and can read to themselves they can also write a comment in their records. This is also a good form of communication if you need to pass any message onto us.
Library Children visit the school KS1 library on a Friday where they can enjoy choosing a library book to take home.
Newsletters
CHICK,CHICK, CHICK, CHICK, CHICKEN
We are very excited in Year 2 as we got some chick eggs delivered on Monday. Today we saw the first chick hatch. We are all looking forward to next week, when we can all have a hold of them.
BOOK DAY
In Key Stage one we had an amazing day celebrating National Book Day. We started off with all four classes have a parade in the hall to show off their brilliant costumes. Then throughout the day each class visited Mrs Barstow, Mrs Ellis, Mrs Seedhouse and Mrs Holdsworth to read one of their favourite stories and take part in an activity linking to the story.
In Ash class we had some fantastic book characters:
WHERE IN THE WORLD ...?
Can and locate the seven continents of the world? We have been using an atlas and globe to find out where different countries are. We have also had fun in our role play area as polar explorers and researching different polar animals. In ART we used step by step instructions to learn how to draw a penguin. We could then create a large image using either water colour or chalk.
In Geography we had to decide what we would pack in our suitcase if we were travelling to a hot climate and what we would pack if we were travelling to a cold climate.
FIRE, FIRE!
Ash class are fabulous Firefighters! A huge thank you to the staff at Morley Fire Station who gave us a full tour of their station. We were able to look at the fire engine, control room and gym! While we were there they got called out on an emergency!
The team at Morley Fire Station wanted us to remind you all to check your smoke detectors each week. If yours are not working or you require some, please contact the station and they will give you some for free!
Ash Class at the Fire Station
Ash blog
morleya on: Ash blog
What a great start back. Our new topics is 'Hot and cold countries'. We will be learning about the seven continents and locating them on a world map. We are also learning about different animals from around the world and identifying their habitats.
These last two weeks we have been focusing on North and South Pole and the continent Antarctica. In English we have been reading the story 'Penguin Small' by Mick Inkpen. We have been looking at adjectives to write noun phrases. We then used these to write characters descriptions about animals found in the story.
In Maths, we have been multiplying using repeated addition and arrays. We have just moved onto division by sharing and discussing the link between multiplication and division facts.
Useful websites. Be aware some games can only be played on laptops.
http://www.topmarks.co.uk/maths-games/5-7-years/multiplication-and-division
---
Mini topic
morleya on: Mini topic
This week we have had lots of fun making up our own Roald Dahl names. Here are some we came up with: The Muggled Craberuncher, The Ucky Mucky Bladdersnitch, The Wondercrump Bunce and The Snitching Time Twiddler.
Using the story 'The BFG' we made up our own dreams that could go into the BFG's dream jar. Based on the story 'Charlie and the Chocolate Factory' we design our own chocolate bar.
We ended the week choosing our favourite Roald Dahl story and drawing the characters from the story.
Below is a link where you can watch clips about Roald Dahl. Sing along to songs from Matilda the musical. Draw along with Quentin Blake and see you favourite characters come alive.
http://puffinvirtuallylive.co.uk/author/RoaldDahlDay2016
---
morleya on: Mini topic
Last week and next week we are going to be doing lots of work around Roald Dahl to celebrate his 100 year birthday. We have already read one of his famous books called 'The Magic Finger'.
If you have any books, resources or information linking to Roald Dahl please bring them into class so you can share it with your friends.
---