Hawthorn CLASS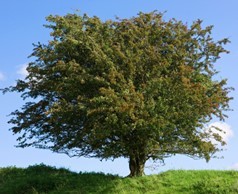 Hawthorn is a Year 3 class taught by Miss Bramley. Here you will find out about all the exciting things we have been learning in class, and any important information.
Important Information
PE Days
PE days are a Tuesday with TSC sports coaches and a Wednesday with Miss Bramley.
Planners
Signed by parents over the weekend and by the class teacher on a Wednesday when spellings are marked.
Reading Books
Reading books are changed weekly on the same day each week for your child's group. Library books are changed on a Friday.
Spellings
Spellings will be given out on a Wednesday and tested on the following Wednesday after your child has had chance to practise. Each week, spellings will be updated on the learning platform for you to access at home and practise online! You will also be able to find them on my blog at the bottom of the page.
Homework
Homework will be given out every Friday and should be handed in on or before the following Wednesday. Creative homework will be handed out once a term and children will have longer to complete this.
Leeds Museum Trip- 30th June 2017
Hawthorn Class Blog
joanne on: Hawthorn Class Blog
What beautiful weather we are having and are still being treated to yet another sunny weekend! I'm starting to believe that the weather reporters do know what they're talking about! We have been very lucky and kept cool in our air conditioned classroom ;)
This week we were absolutely fantastic in our class assembly! Thank you to everyone who came and supported us, we hope you enjoyed looking at our hard work! We have loved our Egyptian topic and now know lots of facts about it. We're sure you'd agree that we certainly have some budding actors and actresses in our presence too!
This week was also an opportunity to meet our new teachers and spend time in our new classrooms. Hawthorn went to Mrs Trolley for two days and Juniper went to Mr Holt. The children had lots of fun meeting their new teachers, but it was lovely to have them back in year 3 ready for a 'normal' week next week. With this in mind, this week's homework is to write a letter to our new class teacher to introduce ourselves. You could include: your favourite lessons, your family information, your favourite things, and any interesting or important facts about yourself that you think your teacher may like to know.
This week's spelling are:
certain
circle
complete
consider
continue
decide
describe
different
difficult
disappear
Happy practising! I must apologise for the spellings not being marked this week- they will be marked on Monday!
Have a lovely, sun filled weekend. I look forward to hearing about your fun in the sun on Monday.
Miss B
#don'tforgetyourhat #newteachers
---
Welcome back! We hope you had a lovely summer holiday and look forward to hearing all about it.
We begin the new term with an exciting topic- PIRATES!! Arrrr....