Hawthorn CLASS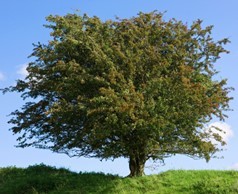 Hawthorn is a Year 3 class taught by Miss Bramley. Here you will find out about all the exciting things we have been learning in class, and any important information.
Important Information
PE Days
PE days are a Tuesday with TSC sports coaches and a Wednesday with Miss Bramley.
Planners
Signed by parents over the weekend and by the class teacher on a Wednesday when spellings are marked.
Reading Books
Reading books are changed weekly on the same day each week for your child's group. Library books are changed on a Friday.
Spellings
Spellings will be given out on a Wednesday and tested on the following Wednesday after your child has had chance to practise. Each week, spellings will be updated on the learning platform for you to access at home and practise online! You will also be able to find them on my blog at the bottom of the page.
Homework
Homework will be given out every Friday and should be handed in on or before the following Wednesday. Creative homework will be handed out once a term and children will have longer to complete this.
Leeds Museum Trip- 30th June 2017
Hawthorn Class Blog
joanne on: Hawthorn Class Blog
This week was a very quiet one in Hawthorn class as I lost my voice! The children were very concerned about this, even making get well soon cards- thank you for your kindness! My voice is so much better now thanks to a visit to the doctor, and all my lovely class's help.
We have had a lovely week full of discussions about the rainforest! We have read a new book called the 'Great Kapok Tree' which tells the story of a community of animals who live in one tree in the Rainforest. We hot seated the animals who live in the tree, asking them questions about their feelings on their tree being cut down and how this will effect them. The children were so insightful and have some really strong opinions about deforestation! Next week, we are going to finalise our persuasive letters to the culprits of deforestations and write to them from the point of view of the animals in the story. We have used the laptops and iPads to research each animal and find out lots of detail about it. The children were very interested in endangered species and finding out which animals in our world are actually safe from extinction.
This week we also welcomed our Year 1 buddies into our classroom. We read them out Hansel and Gretel stories, and they read us their reading books. We also sang them the songs we have been learning. It was lovely! All the Year 3 children were amazingly grown up, and it was brilliant to see how they interacted so well and sensitively to their younger friends. Well done Year 3, I was very proud!
This week's spellings are:
Accidentally
Breathe
Centre
Difficult
Early
Library
Medicine
Natural
Occasionally
Particularly
Happy practising!
Have a fantastic weekend! I will look forward to seeing parents on parents evening next Tuesday and Thursday. Don't forget to book your slot!
Miss B
#notalikingisnofun! #rainforestwarriors!
---
Welcome back! We hope you had a lovely summer holiday and look forward to hearing all about it.
We begin the new term with an exciting topic- PIRATES!! Arrrr....