Hawthorn CLASS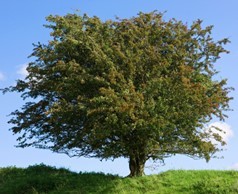 Hawthorn is a Year 3 class taught by Miss Bramley. Here you will find out about all the exciting things we have been learning in class, and any important information.
Important Information
PE Days
PE days are a Tuesday with TSC sports coaches and a Wednesday with Miss Bramley.
Planners
Signed by parents over the weekend and by the class teacher on a Wednesday when spellings are marked.
Reading Books
Reading books are changed weekly on the same day each week for your child's group. Library books are changed on a Friday.
Spellings
Spellings will be given out on a Wednesday and tested on the following Wednesday after your child has had chance to practise. Each week, spellings will be updated on the learning platform for you to access at home and practise online! You will also be able to find them on my blog at the bottom of the page.
Homework
Homework will be given out every Friday and should be handed in on or before the following Wednesday. Creative homework will be handed out once a term and children will have longer to complete this.
Leeds Museum Trip- 30th June 2017
Hawthorn Class Blog
joanne on: Hawthorn Class Blog
I hope you all had a wonderful break away! We have loved being treated to some sunny weather this week and have made the most of being outside without getting soggy.
This week we have begun our new topic of Egyptians, and the children are loving it already!! We have already learnt lots of facts and are thirsty to discover more! Please feel free to send anything you find out at home in to school to share with everyone, we would love to see. By the time these children get to Summer, they will be archaeologists already!
In maths, we have taken mini a break from fractions and have started to look at time. In year 3, we will be looking at both digital and analogue time, including roman numerals. Any practise at home for this maths topic is good practise, so please feel free!
This week's spellings are all words with silent letters:
answer
island
length
strength
knock
climbed
taught
night
knight
pyramid
Happy practising!
Have a lovely weekend everyone. Hopefully the sun will continue, although I hear we may be getting a little bit of thunder... uh oh!
Miss B
#funinthesun #egyptologistsinthemaking
---
Welcome back! We hope you had a lovely summer holiday and look forward to hearing all about it.
We begin the new term with an exciting topic- PIRATES!! Arrrr....