Blazing hot sunshine? Time to cool down outside with some water fun. Year 2 have been learning about capacity this week - taking the opportunity to dip our hands into water to measure using ml. Motty, our Mathscott in school, had lots of containers, but he wanted to know how much they all would hold. Step forward Year 2 to save the day!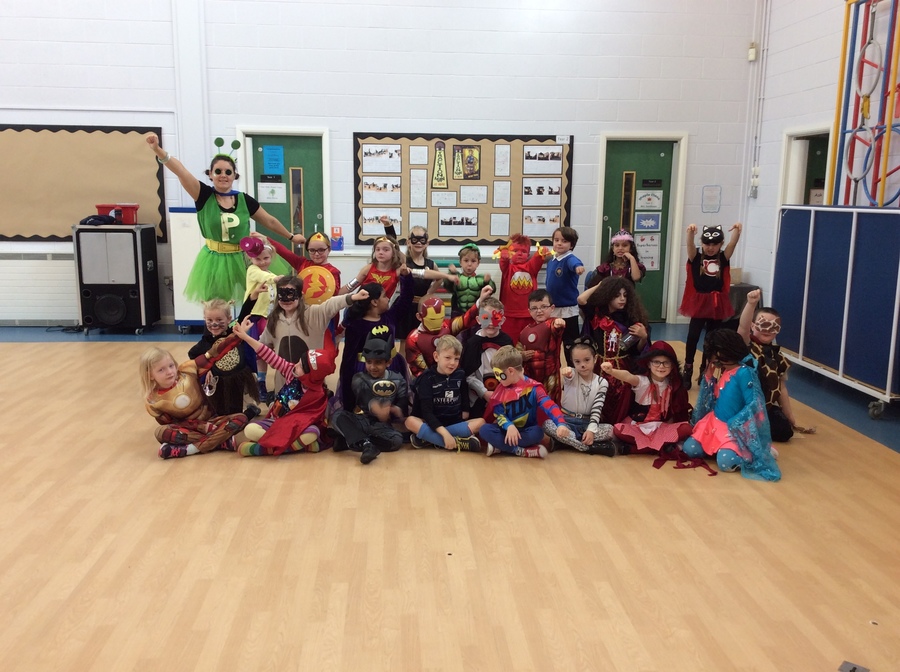 Maple
Welcome to Year 2!
Our class teacher is Mrs Seedhouse, Mrs Shute teaches our class every Thursday.
Our PE days are Tuesday and Friday (for the Summer Term). Please ensure your child has their full indoor and outdoor kit on these days, thank you.
Guided reading takes place each Monday and new books issued, however, letters can be handed out any day so please bring your book bag to school every day.
Please sign your child's reading record each week so we can see that they have read their school book. This way, we know we can move them on to another one. Thank you.
Bug Club is back! Click here to log on (new log in details have been issued. Please let us know if you have a problem logging on or are unable to access the internet at home).
Homework is set on Friday and should be handed in on the following Wednesday.
Each term, the whole school is set a 'Creative Curriculum' homework project under a specific theme.
See below for the most recent one;
NEWSLETTERS
Coming soon, Summer 2, 2018...
We had an amazing time exploring Conisbrough Castle. We scaled the spiral staircase right to the top of the keep, played history detectives in the bailey and learnt all about life in the castle in our workshop. What a day!
What a day! A big thank you to Pete from Circus Sensible who came in to share his circus skills. We had the best time. Ask your child to demonstrate or explain how to perform one of the tricks!
Year 2 Art Gallery Experience
MEXICO DAY!
What a fantastic day we had to finish off our mini Mexico topic. During the week we learnt about hoe Morley and Mexico are different. We looked at a famous Mexican artist called Frida Kahlo. We also tried different Mexican dips and help to make our own burritos!
Outdoor learning
In Year 2 we made the most of the sun shine by doing some outdoor maths. Our warm up was focusing on time and learning how many seconds in a minute. We had to do different movements for 60 seconds. We then moved onto make a tally chart, pictogram and a block graph about our favourite food.
Science Day teamwork - well done Maple Class!
We have had lots of fun during Science day. We made our own invisible ink and a home for a bird. We also explored which objects in the classroom were magnetic. Our challenge was to see how many paper clips our magnet could hold in a straight line.
We thoroughly enjoyed our chick experience - in spite of the weather. Goodbye chicks, we will miss you!
The Maple Team, raising awareness of Downs Syndrome with our odd socks...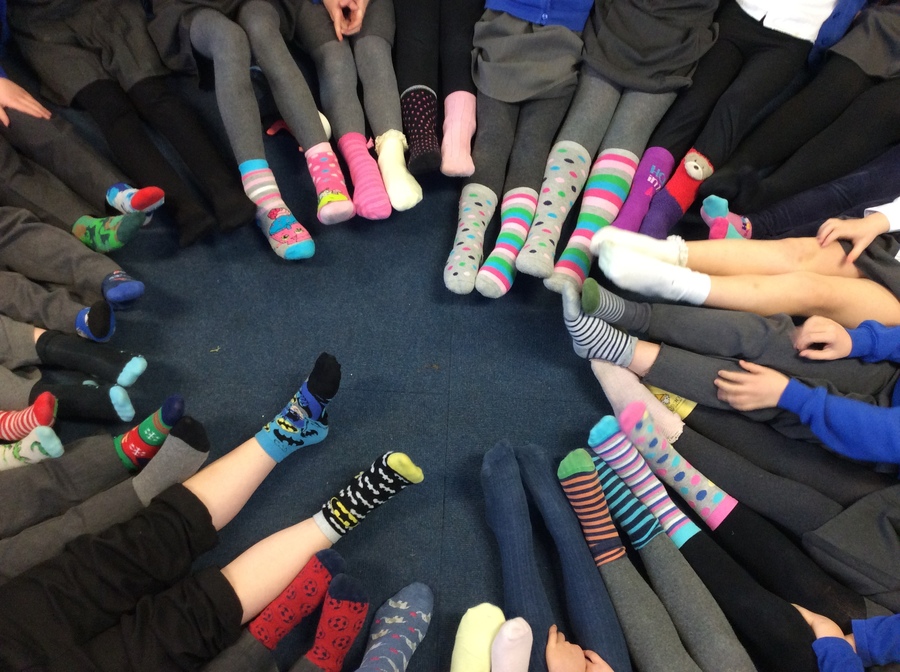 Check out our superb acting skills, using scenes from the book 'On the Way Home' by Jill Murphy.
Maple News
ntseedhouse on: Maple News
This week, we have started to look at money. This is a tricky concept for some children, especially if they are not used to using coins. In this digital age, it can be easy to forget to see money as a concrete thing but the children need to learn the value of all coins, how to find totals and give change. We have tried also to look at money in a problem solving way and through games. Any activities you can do home to support this will be of benefit to your child.
In class, we have enjoyed playing 'Pop to the Shops' by Orchard games - showing more great teamwork and learning another great life skill...winning and losing!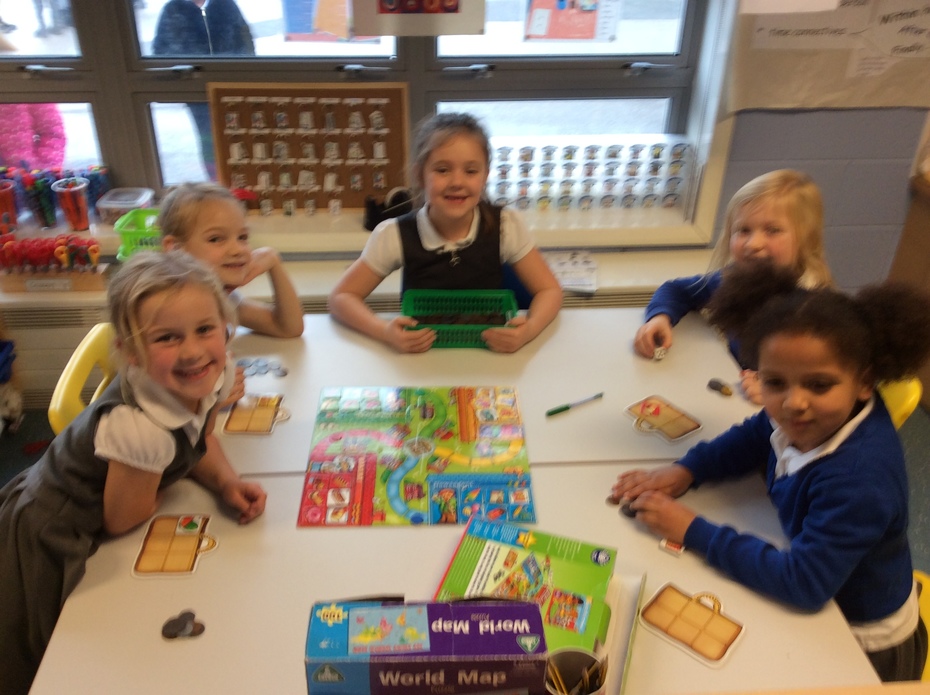 ---
The Great Fire of ... Asquith?
Today, we had the opportunity (thanks to Mrs Duggan) to recreate a small part of The Great Fire of London so that we could picture what it could have been like to witness such a terrible event. Just like the 2nd September 1666, we had a strong wind which was blowing the flames from house to house. Unfortunately, it was so strong it blew one of them over completely! The houses that we burned were made in teams in class. Well done Year 2.
MATHS
We have been working really hard in maths to extend our understanding of place value. In Year 2, children need to be familiar with making two-digit numbers in lots of different ways. Below is an example from the Maths Wall in our classroom to demonstrate some of these.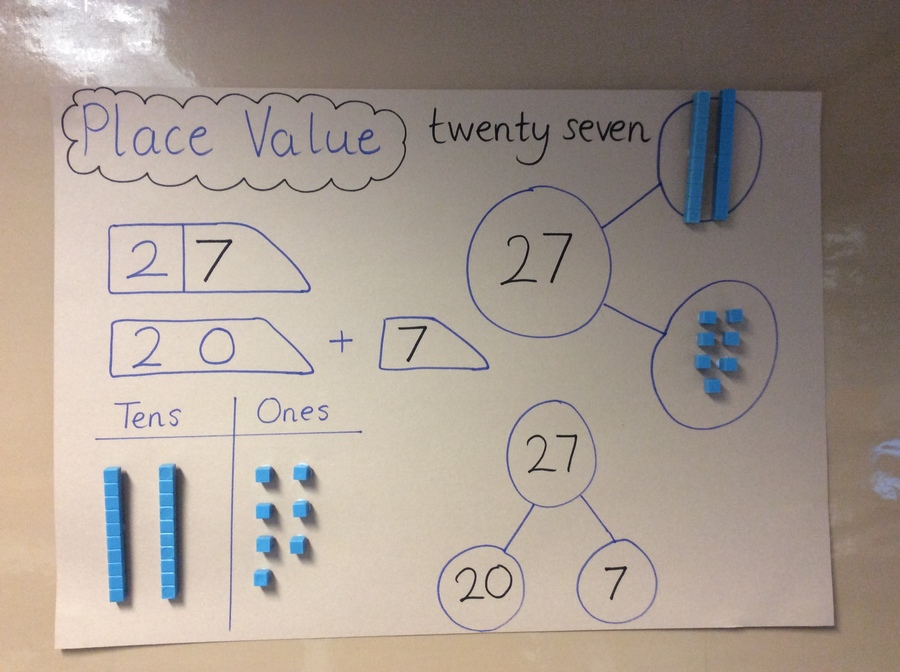 Below are the 'Common Exception Words' for Years 1 and 2. It is very important that your child can read and spell as many of these words as possible by the end of the year to support fluency in writing. Please help them to be as familiar with them as possible.
Fire Station Fun for Maple Class!
We had a great time at the Fire Station, a huge thank you to the team for inviting us. They reminded us that you need to have smoke detectors in your home. If you do not, then contact them and the Fire Service will help you out!
Watch out...the Maple Team of Superheroes are about!
Both Year 2 classes learnt a dance linked to our superhero topic. It was to the song 'Superman' by Black Lace. See the video below.
Mega Maths!
We have been investigating numbers through place value challenges. In this activity, we had to make different numbers using the same number of counters on an abacus frame. We also had to use great teamwork skills as we did this in pairs.