Loss and Bereavement
As you are all aware we now have a memorial garden that we are going to be developing throughout the year. In classes we are going to be talking about death and bereavement this half term. I have attached the lesson we will be doing so you can see how we are going to address this. We will also be reading children's story books linked to this theme too: 'Badger's Parting Gift's by Susan Varley and 'The Grandad Tree' by Trish Cooke.
New Memorial Banner
Thank you to the children that helped design the new banner for the memorial garden. We are very happy with the end product. Please feel free to come and visit during anytime of the day.
Some children hung their Christmas baubles for their loved ones in our Forget-Me-Not garden today. Please walk past and take a look.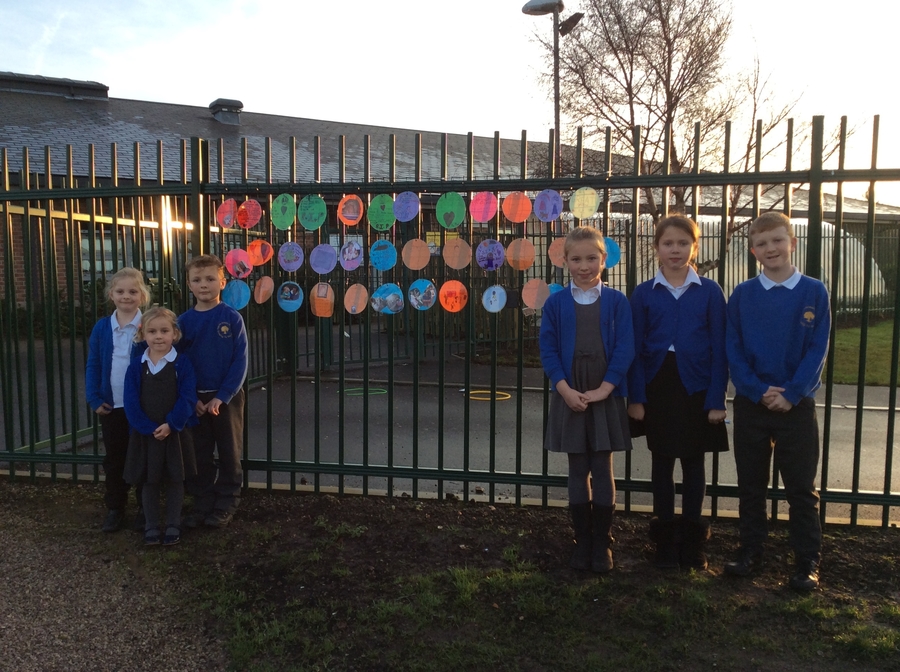 How the Memorial Garden Began
The garden has been transformed during the last year. It is a bright but calm area where children and adults can come and sit and remember their loved ones.
A big thank you to the artist Penny Row who worked with some children throughout school to design and make a fantastic sundial for the Forget-Me-Not garden.