Welcome to Year 2 2019/2020!
We are a friendly, experienced team - please contact us if you have any questions about our classes.
Ash Class - Teacher, Mrs Holdsworth
Maple Class - Teacher, Mrs Seedhouse and Mrs Skelton (Thursday)
Year 2 is both an exciting, and important year. We have lots of great things planned and lots of hard work to do, but there will be a lot of fun on the way. To get you excited, are a few highlights...
Autumn term - Superhero theme with a dressing up day- Friday 27th September
Harvest celebration- Tuesday 15th October 2.30pm
Visit to Morley Fire Station- Wednesday 13th November
Y1/2 Christmas Concert- Monday 16th December 2.30pm Ash and Aspen parents
Tuesday 17th December 9.00am Maple and Pine parents
Spring Term - Chinese New Year dance workshop Tuesday 28th January afternoon
Lotherton Hall, visit to see the Penguins Wednesday 29th January.
ASSESSMENT WEEK in Y2 wk beg: 27th January, therefore there will be NO spelling and times table test.
Parent workshop to see your children's work plus a SAT's meeting to inform you about what SAT's entail and how they are administered.
Wednesday 26th February 9.00am meeting in the hall first.
Hatching chicks in our very own classroom!
Please visit our class page as often as you can, to keep up to date with all the latest news.
Key information
Essential equipment! All your child will need for the day is a water bottle and a small book bag. If you do not have one, they are available from the school office - large back packs are not required and we do not have the space to store them. PLEASE KEEP THESE SEPARATE as soggy books are no use to us. Thank you.
PE days are Monday and Thursday Children must wear a PE kit for both lessons which consists of royal blue shorts, white t-shirt, pumps or trainers. In the better weather we will be having PE lessons outside so children also need an outdoor kit.
Homework. Every week they will have spellings and reading to complete. Spellings are tested each Tuesday and books will be returned to you on Wednesday. Please practise as much as you can. Reading books are changed every Monday (Maple Class) or Tuesday (Ash Class), your child will also have books allocated on Bug Club, as well as some spelling and grammar activities to consolidate learning, so please log on. They will also have maths homework which will be during the spring term this will mainly be times table/ division facts to learn by heart.
Guided reading will take place once a week. Please can you make sure that they have their books and reading records in their book bags for when they read. In the new homework policy it is recommended that your child reads daily for 10 minutes. Whenever someone listens to them read can we encourage you to write a comment in their reading records at least once during the week. As your child becomes a more confident reader and can read to themselves they can also write a comment in their records. This is also a good form of communication if you need to pass any message onto us.
Reading is essential to success! Please read with your child as often as you can - school books, library books, any books at all. Reading to your child is as important as them reading to you - so share a book whenever possible too.
Our Bedtime Book Bear, Bertie (Herbert Henry Bear) will be coming home to share stories with your child at some point in the year...more information to follow.
Spelling These will continue to built on from Year 1. We use green spelling books for your child to practise their words and where they will do their test. This means that you can see which words they still need to work on to complete the level. The day that they have their test may change from one week to the other, so please keep the book in their bags. They will only get a new set of words sent home once they have got all the words correct.
Below is the whole set of spelling lists.
Spring 1 ... Extreme environments
Fire, fire! Fire, fire! Spray the water.
Maple class had a terrific time at Morley Fire Station this week, a huge thank you to Blue Watch for letting us come to visit. We learnt all about what is kept on the fire engine, and why. As well as learning about the important parts of a fire fighter's uniform. The children also really enjoyed the walk! We hope Ash Class have a great time on Monday.
This week, we had fun collecting natural materials in our school grounds...check out our Autumn Artwork!
WE ARE SUPER!
What an amazing day we all had dressed up as Superheroes. Thank you to all the parents who helped their children design and make their costumes. During the day we made up our own comic strips, created a Superhero ID card and designed our own powerful shields.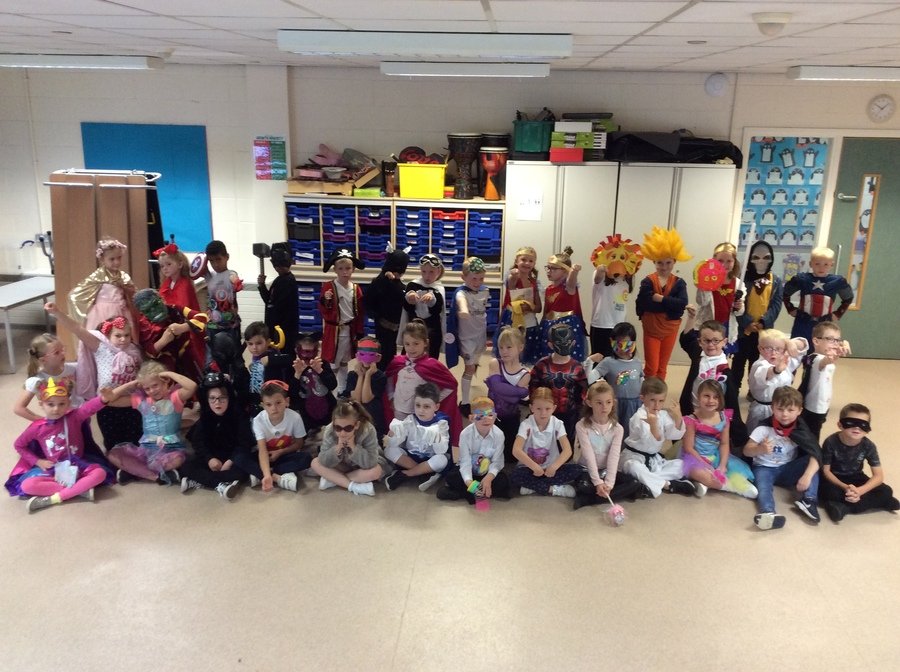 Amazing Science
We had an awe and wonder Science day with lots of exciting experiments going on. We made slime using cornflour, invisiable ink using lemon juice and a secret picture using wax crayons and paint. We watched dancing raisins and rainbow skittles. We even made a bottle of coke explode. It was a fun day to end our first half term in Year 2!
YEAR 2 NEWS 2019/20
ntseedhouse on: YEAR 2 NEWS 2019/20
This week, Year 2 have been focusing on the story of Pumpkin Soup by Helen Cooper. This is story about three friends; Duck, Squirrel and Cat, who fall out when one of them decides that he wants to make some changes to their friendship. The children have all been really good at talking about how it feels when we fall out with friends, and giving some excellent advice to the characters in the story, about how to patch up their differences.
Next week, we are going to retell the story in our own words.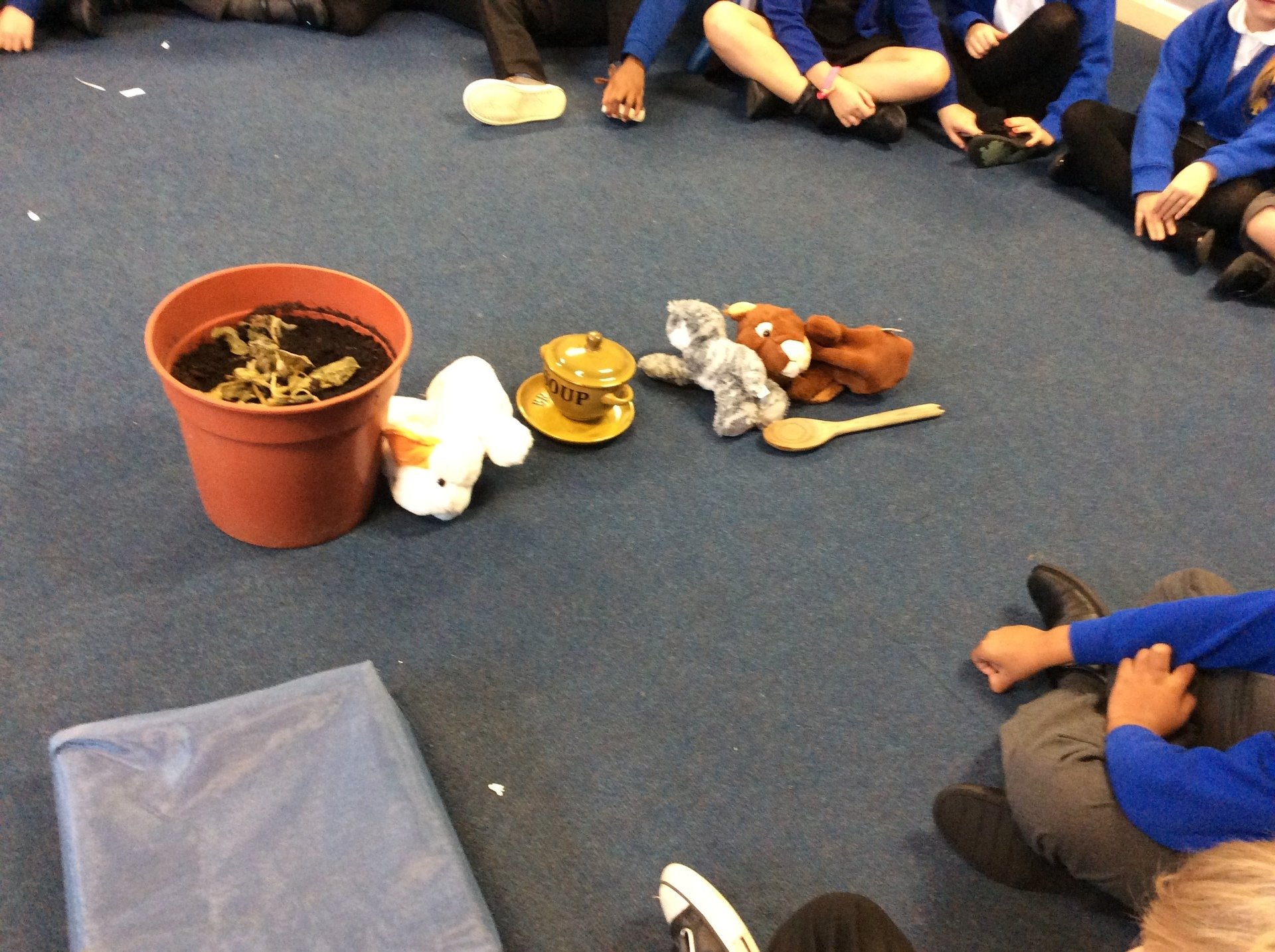 ---