Monday 15th & Thursday 18th November - 3.45pm-4.15pm - Open Evenings for prospective parents -
We enjoyed welcoming parents and children into Nursery at our Open Evenings.
Caterpillar Class-Nursery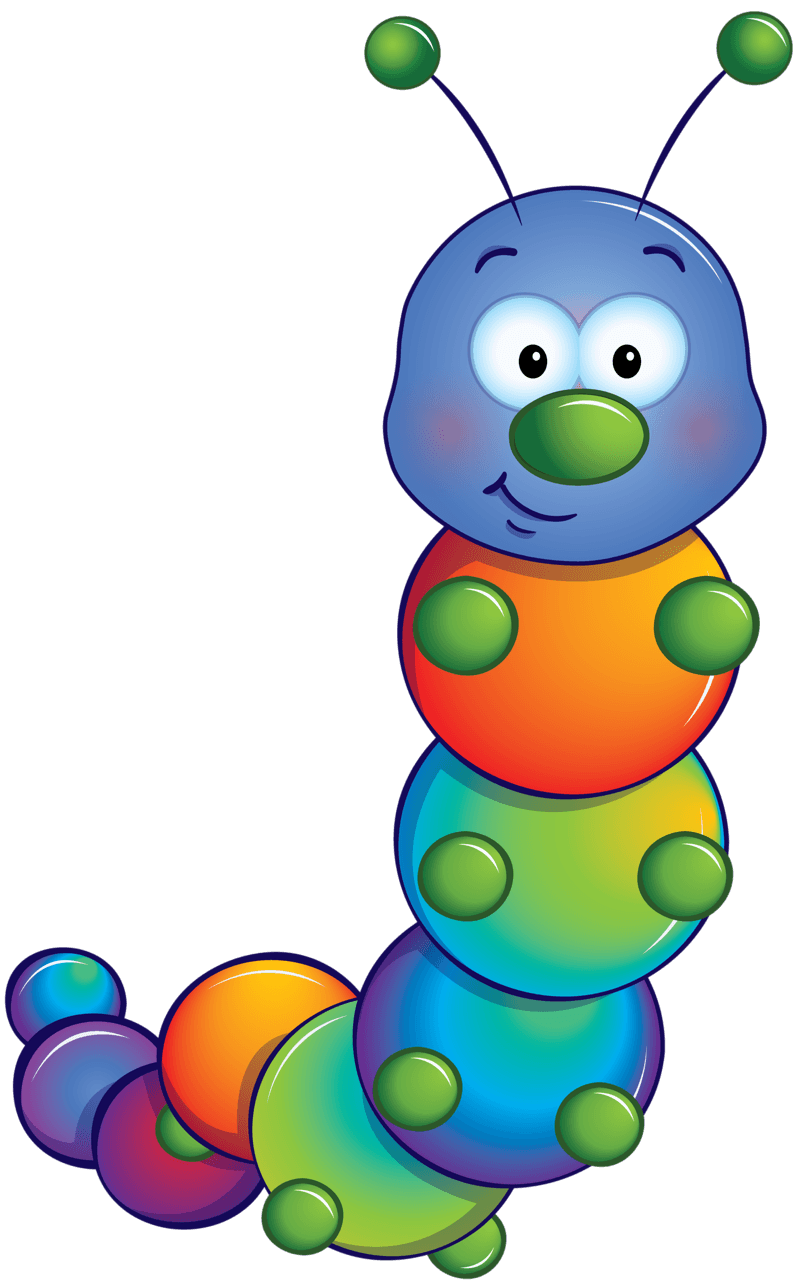 In Nursery you will find a welcoming team of adults who are here to help your child thrive in the Early Years. We want children to feel safe and secure in Nursery as well as become confident and independent learners. In Nursery we like to have fun. We explore our classroom both inside and outside and learn through play activities.
Tapestry
We use Tapestry which you can access online to record your child's learning journey from the start of Nursery until the end of Reception. You can see photos of what your child has been doing whilst at school and add your own special moments from home. We use the Development Matters to track your child's achievements as they reach new milestones in their learning.
The Role of the Key Worker
Every child in Nursery has a key worker. The role of the key worker is to help your child settle into Nursery and to support your child's emotional well-being and learning whilst at school.
The following members of staff are Key Workers in the Caterpillar class:
Mrs Bowe (class teacher) Monday, Tuesday & Wednesday
Miss Twinning (class teacher) Thursday & Friday

Miss Hornegould (key worker) Monday, Tuesday & Wednesday
Miss Trindade (key worker) Thursday & Friday
Miss Edwards (key worker) Monday - Friday
Photographs of Nursery....
Let's pretend in the Role Play area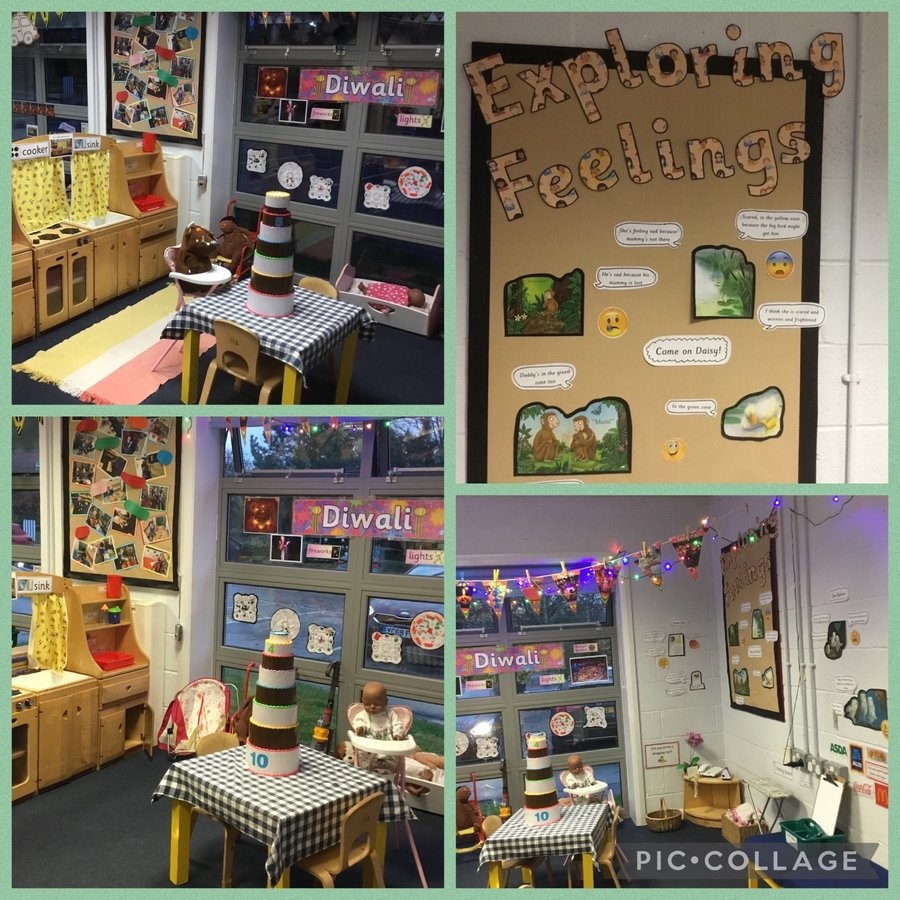 Sand, Water and Play Dough Areas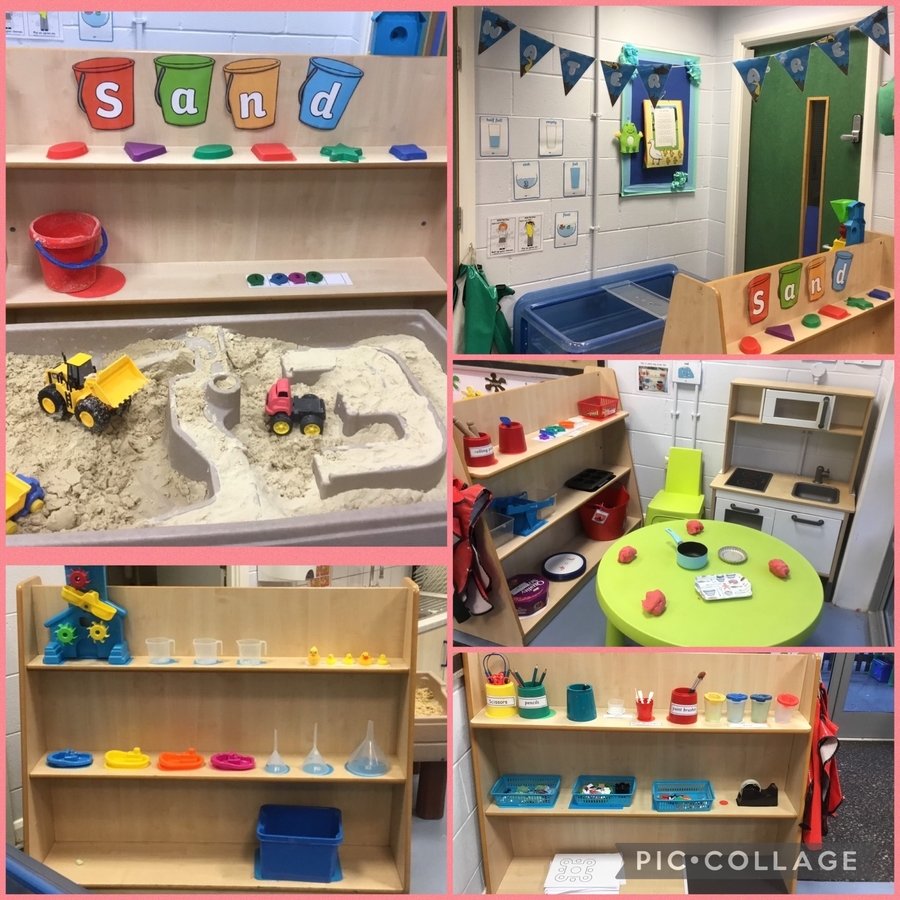 Let's Explore....Autumn!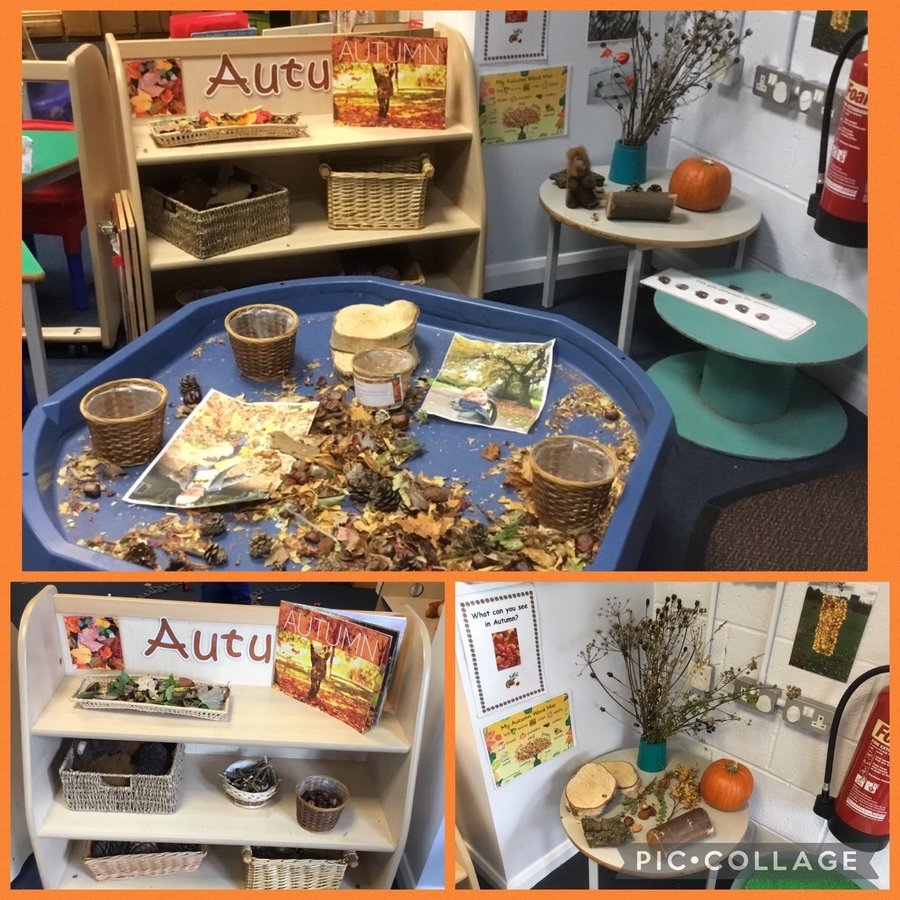 Let's build!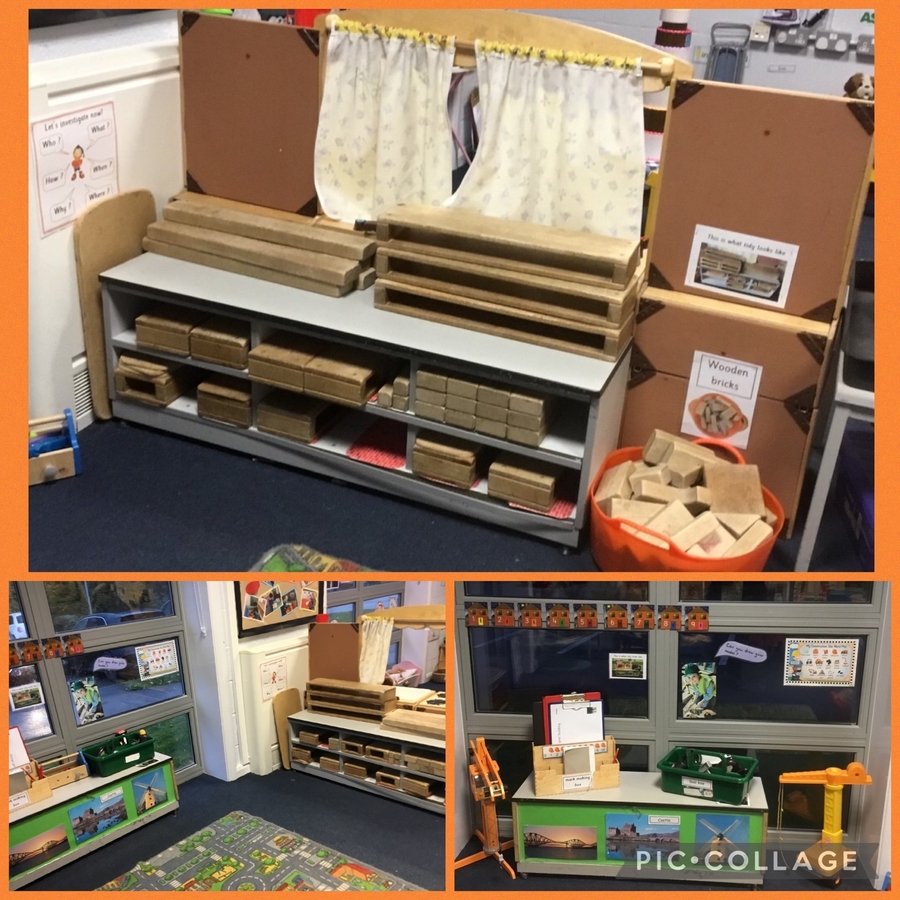 We love Maths. We love our Learning Dinosaurs too. They are called Tryasaurus, Explorasaurus and Thinkasaurus!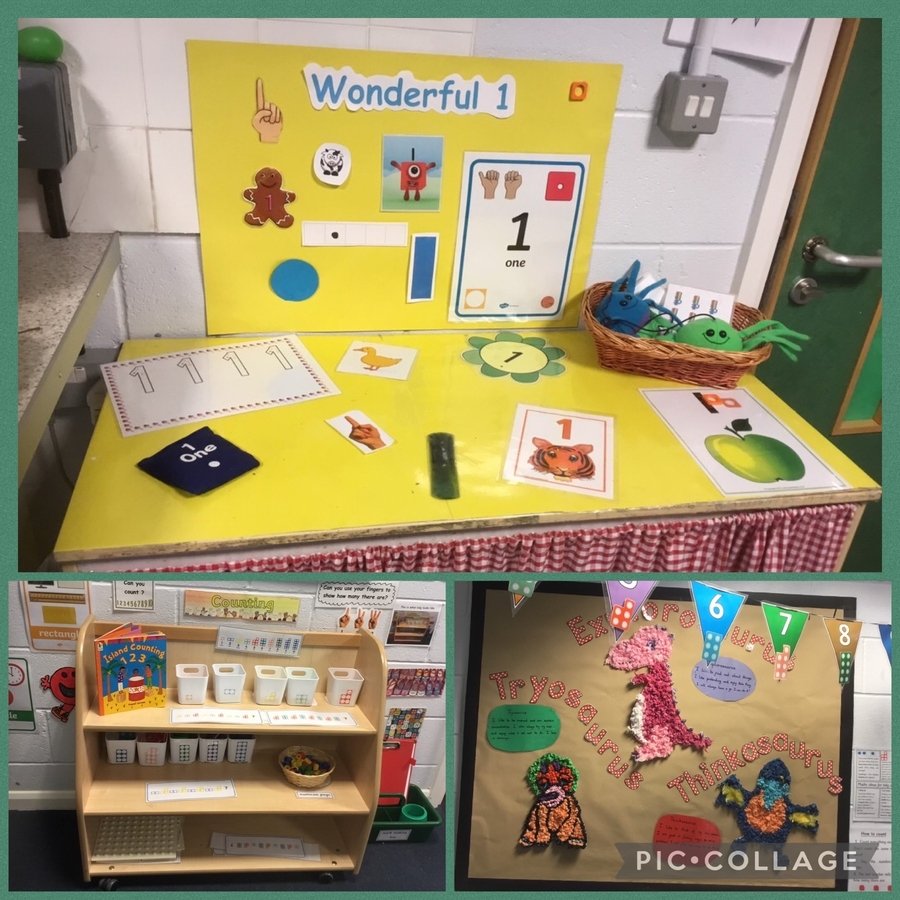 Message Centre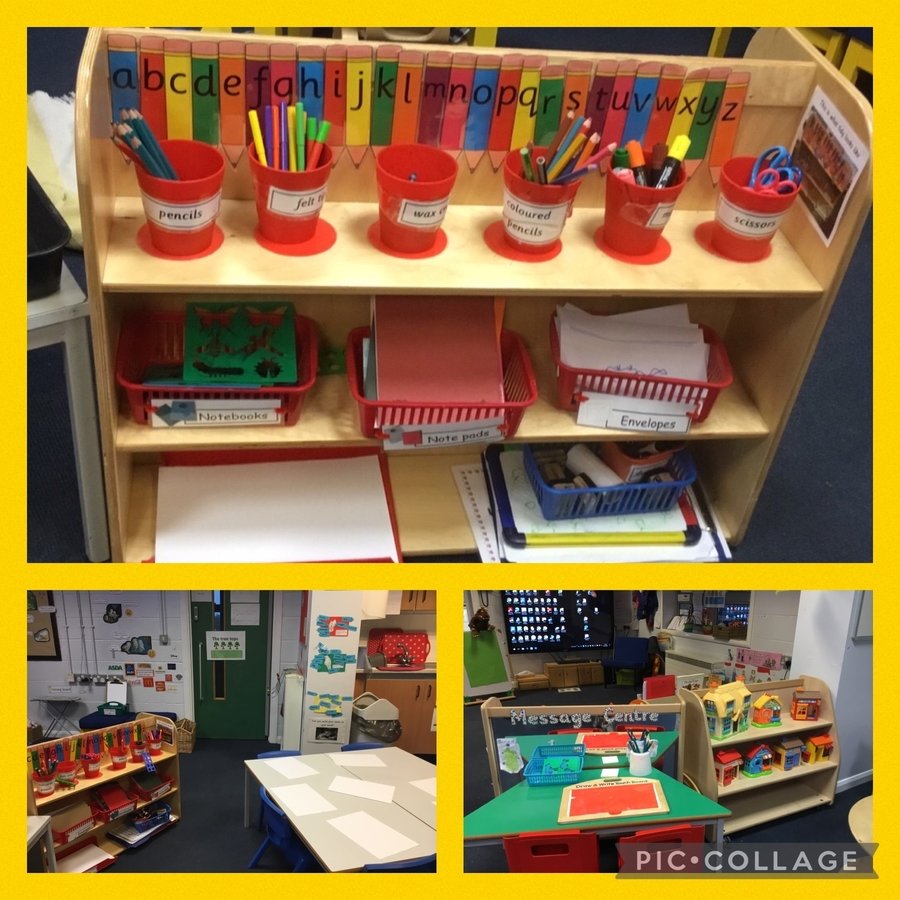 Please take a look below at the planning for Nursery. We will upload new planning before each half term.