Welcome To Year 5
Your Teachers: Mr Jones and Miss Goodwin
Our Support: Mrs Callaghan and Miss McGregor
Welcome to our class page!
Please regularly check this page as we will update it with important information, letters and work that the children have completed. There will also be a class blog and we love when you and the children leave us messages and comments!
Things to Remember
Children can come to school in their PE kits on a Monday and Thursday (Poplar Class) and Tuesday and Thursday (Birch Class).

Only bring water bottles, coats etc and a packed lunch to school - no book bags.

If you need to contact us, please email year5teachers@asquithprimary.org
Important Dates
Monday 7th February - Robinwood Residential
On the first day of Christmas....
Posted: Dec 3, 2020 by: naylorn on: Year 5 Blog
This week in Polar and Birch class, we have begun our advent calendar, with children get fun treats and things to do! I hope they are enjoying the little surprises. We have also begun the Elf Kick, 12 days of Christmas being active for 1 minute with a different activity a day. We had fun completing a Science experiment, testing the absorbancy of nappies (Poplar calss decided Morrisons are the best) and they are working on their collages that will hopefully be finidhed this week.
Below are some pictures of our Science work.
This weeks spellings are tricky it is adding able. Children need to know whether to swap, double or drop the letter before adding able. Bubt some of the words don't fit the pattern. For example misery, you drop the y and only add able (in other examples you swap the y for an i). These are the last spelling of this half term:

suitable
enjoyable
bearable
miserable
breakable
comfortable
reliable
adorable
adaptable
understandable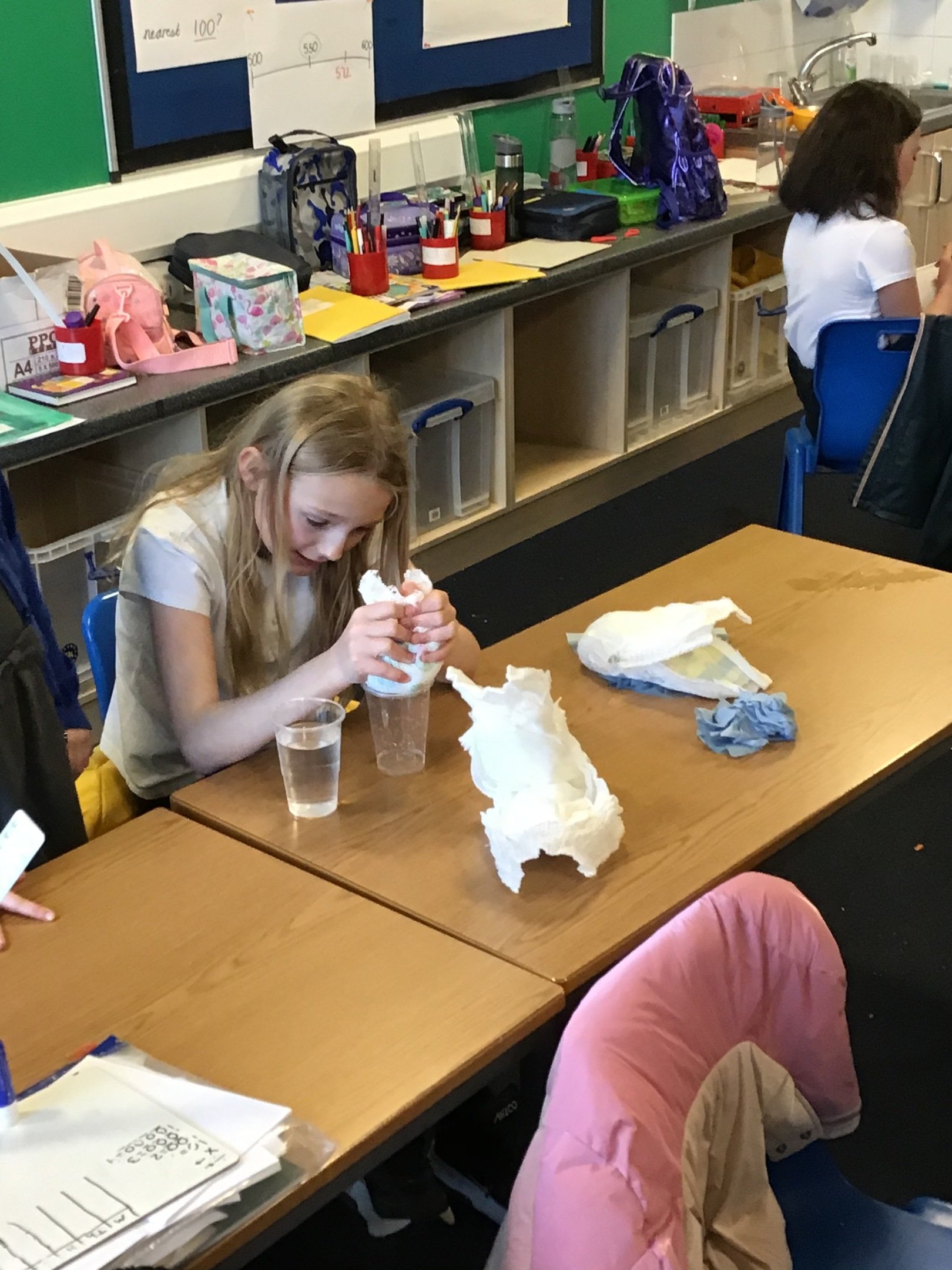 0 comments
No one commented yet.